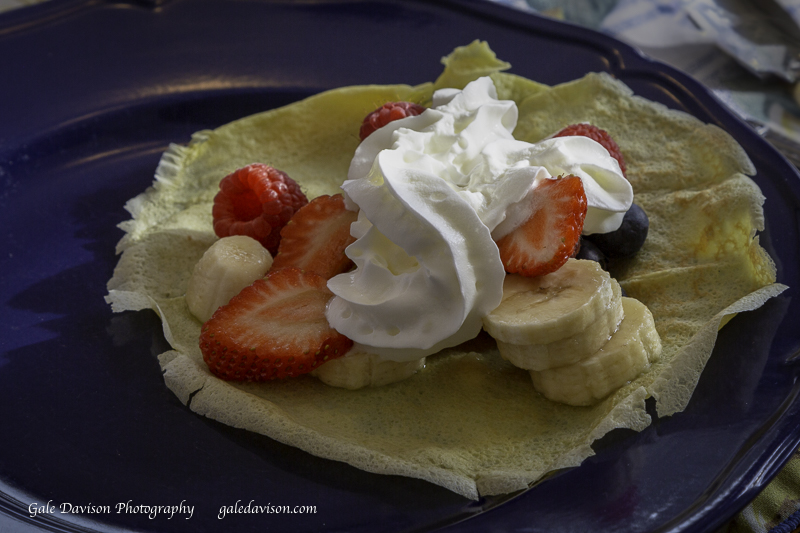 Morning Cuisine: Wake up to a Continental Breakfast at your leisure with fresh baked blueberry muffins, breads, fresh fruit, coffee, tea, and juice. Or choose a Full Country Breakfast which includes options of:
* omelets
* wild Maine blueberry pancakes
* waffles, Linda's special recipe
* French toast
* eggs in many forms
* crepes
* quiche
* frittata.
Bacon, ham, or sausage is included. Along with fresh fruit, coffee, tea, and juice, which includes our own apple cider from our apple orchard.
The fresh strawberries and other berries are available from our garden between May-September.
A Full Country Breakfast – $10.00 per person
Please notify us at reservation if there are any dietary preferences, allergies, or Gluten dietary needs.